Adventures in Consciousness Guided by the Divine Intelligence (as you are too)
John David's Life Journey exposes how he has been guided by the Divine Intelligence. If we become quiet enough we can all hear this guidance and follow the Divine Intelligence.


Films with John David's Teachings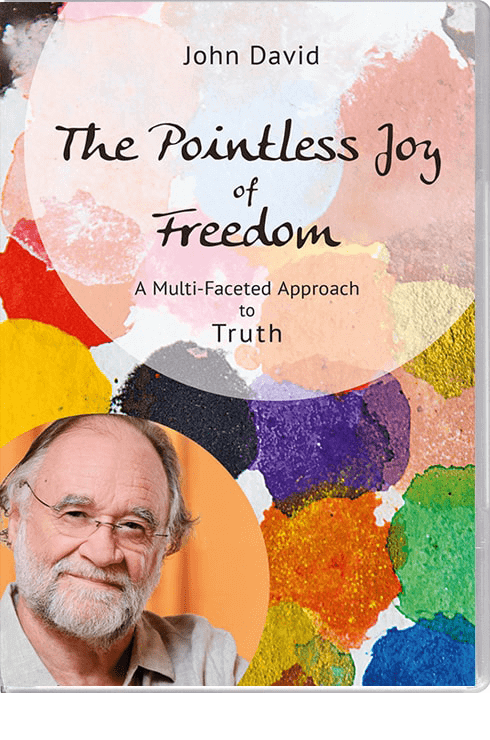 Life and Work of Spiritual Teacher John David
The Film shows John David's multi-faceted approach to freedom and the way he works with residents who live with him in the Open Sky House Communities. 
   A great insight into John David's teachings and the life in a modern Western style Ashram.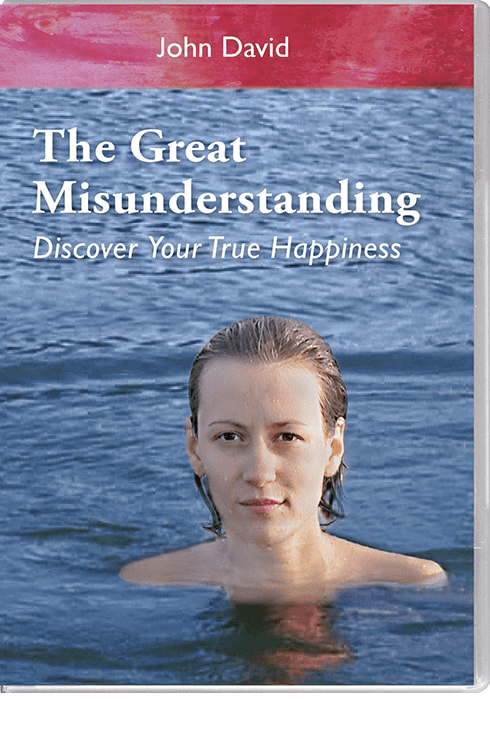 An intense experiment
in conscious living
One spiritual teacher and 20 people with a strong longing for a true understanding of what is real, living together as a community. Explore what it means to live in a supportive group and with a spiritual master.
A rare energetic phenomenon
Satori is an intriguing word pointing to an awakening phenomenon that little is known about but seems to be increasing. This film reveals what happened to Vijaya during a spiritual retreat.
Metamorphosis of an Awakening
Rare footage of an awakening, traditionally called Satori, which can be a subtle shift or powerful and dramatic. Through this film we want to address the phenomenon where people suddenly and without cause, experience Spiritual Awakening.
Films about Bhagavan Sri Ramana Maharshi
A profound homage to the spiritual greatness of Bhagavan Sri Ramana Maharshi
Arunachala Shiva is a profound homage to the spiritual greatness of Bhagavan Sri Ramana Maharshi who is one of India's most well-known Sages. 
    Arunachala Shiva paints an intimate picture of Sri Ramana's life, taking us behind the scenes to moments with his closest disciples. The shocking yet compelling commentaries offer new and unexpected insights into his teachings, challenging entrenched ideas and assisting a final realisation.
Sri Ramana's most profound questions answered by Indian Spiritual Masters
In India he is regarded as a Saint and many consider him the most important guru of recent times: Bhagavan Sri Ramana Maharshi, simply called Bhagavan, God, by his devotees.   
    John David has succeeded in coaxing sixteen important Indian Masters to speak into his microphone.
   He asks each of them the same set of questions about the teachings of their fellow Master, Sri Ramana. The result is a compendium of astonishing wisdom about the biggest secret of all times: the nature of our true Self and how to realise it.
A Unique Transmission of Sri Ramana's Teachings to Western Seekers
This unique film presents fresh, modern dialogues about ancient truth with western spiritual Masters in interview with John David. The questions relate to major topics which we meet on the spiritual journey, such as Enlightenment, Devotion, Self-Enquiry, the Master, the Nature of the Mind and the World.
    We meet each European Master through the interview and beautiful additional film material, accompanied by touching music of Deva Premal & Miten. 
Meetings with Remarkable People
Meetings with Remarkable People has developed from the people that I have met over a long life. I feel particularly fortunate to have met so many remarkable people in my life.
Michael Barnett, who was a main therapist in Osho's ashram, famous for his incredible energy seminars, became close when I interviewed him for my book European Masters from the Blueprints for Awakening Series. Inviting him to our community last year where he gave his brilliant talk was the last impulse for me to start put together this book. Michael passed away on November 12th 2019. 
    During my time in Lucknow with Papaji, I visited Kainchi Ashram where I came in resonance with Neem Karoli Baba. Later I met his disciple Krishna Das. I am so happy to have have had the chance to interview Krishna Das who's music is so deeply touching. During the Interview Neem Karoli Baba's presence was felt strongly in the room.
    I had a beautiful Meeting in Amsterdam some years ago with Gangaji. We met in a classic Dutch Hotel situated on a canal busy with small boats. Gangaji, besides being a remarkable woman, is one of the best known and loved Papaji Teachers.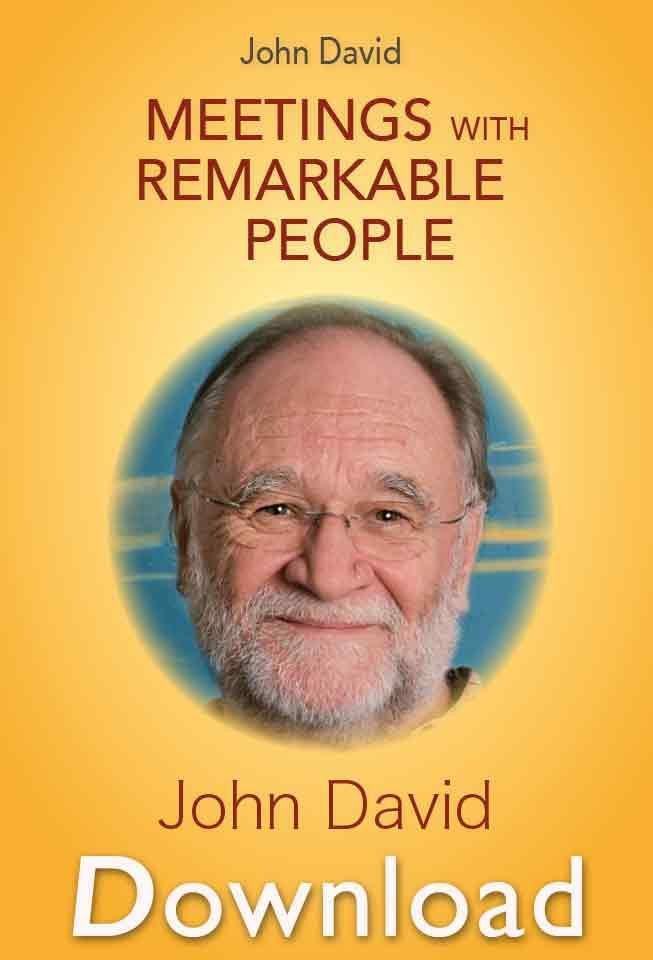 Interview with John David
John David is a Spiritual Teacher, Author, Filmmaker, Painter.The Spiritual Guide of the Open Sky House Community, a Pathbreaking place of Spiritual Transformation.
The energy of the Community reflects his unusual multi-facetted teaching approach.In this colorful interview he shares about his passionate life journey. The real possibility to manifest Awakening in our everyday life.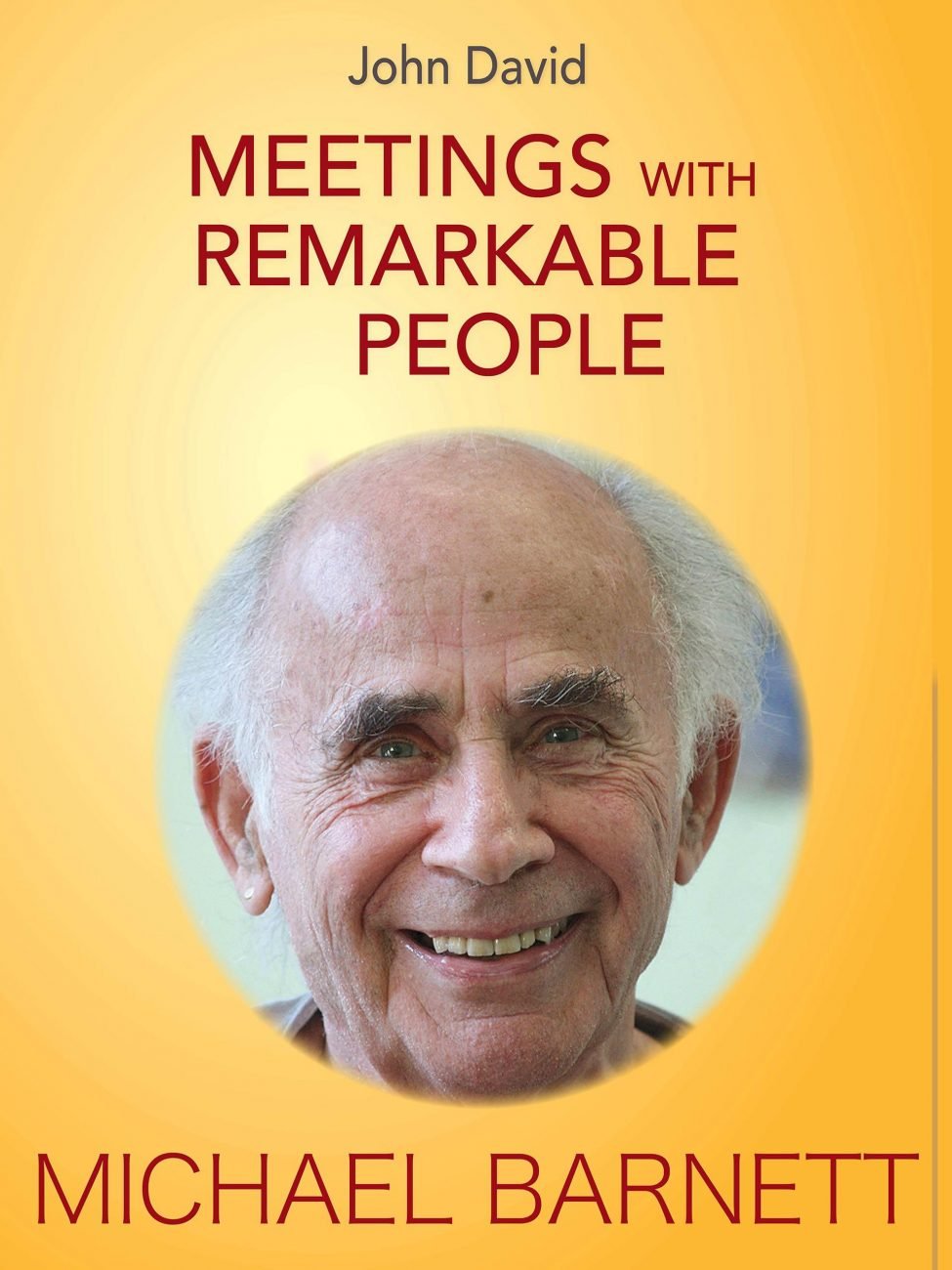 Interview with Michael Barnett
The vibration that is individual comes out of a vibration that is universal. Behind all of our individual vibrations, which lead to our choices of who to be within our lives.
There is a source vibration. My work is to take people back from the personal to the universal vibration.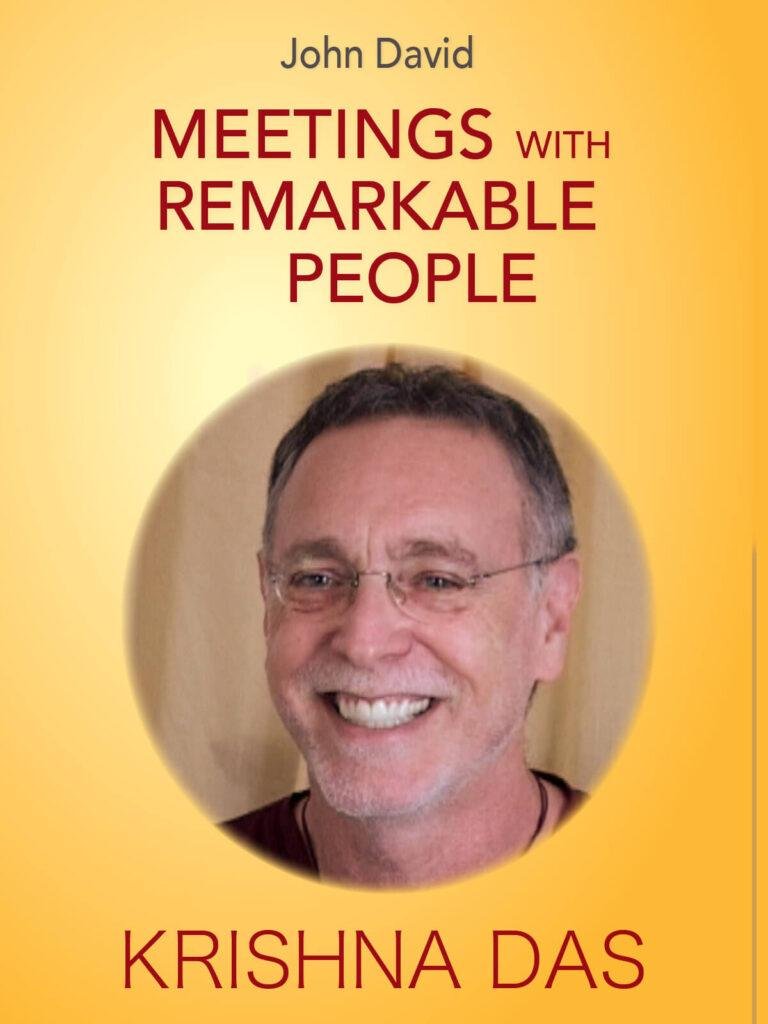 Interview with Krishna Das
If we know anything about a Path at all, it's only because of the great Beings that have gone before us. Out of their love, out of their kindness, they have left some footprints for us to follow. So in the same way that THEY which for us, we wish that all beings everywhere be safe, be happy, happy have good health and enough to eat. And may we all live in Peace and at ease of heart with whatever comes to us in life.
I am not in control of life, I am at the service of life. I am waiting to hear what the latest instructions are, the latest demands and commands are. That for me is beautiful. It is not a burden, I am not a slave to life. I am a bride to life, and I am thrilled with that.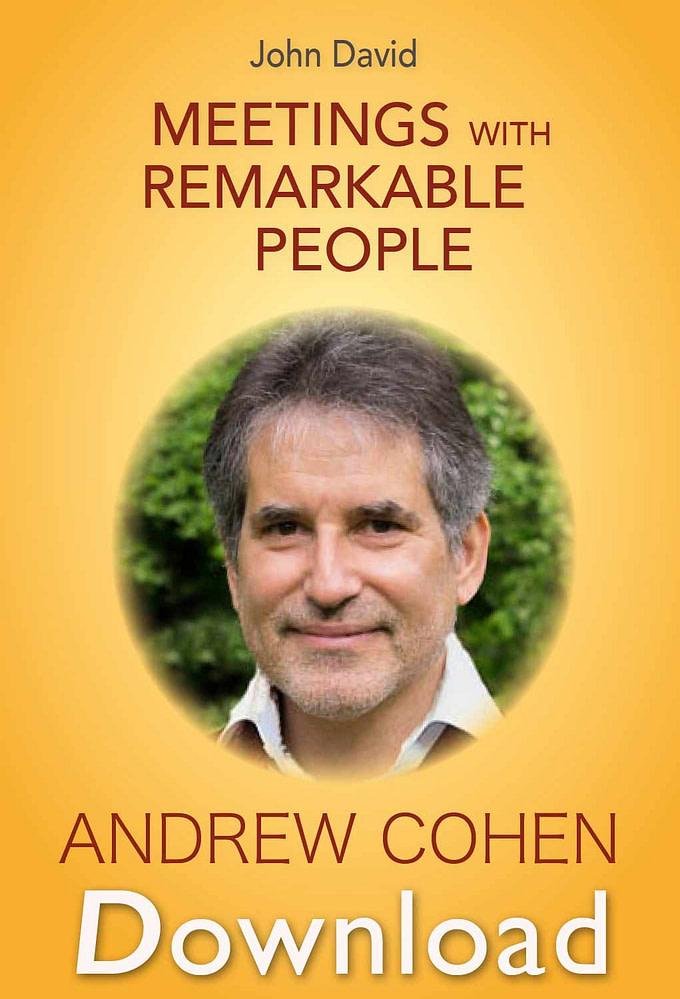 Interview with Andrew Cohen
Andrew Cohen is an internationally renowned spiritual teacher and visionary who had a very close connection to Papaji when he was only in his 20s.
He was teaching for many years and founded several communities in USA and Europe.