Welcome Home,
Welcome to Satsang!
Your longing for freedom finds an end here.
Satsang = Meeting in Truth
Satsang is a Hindu term that refers to a common gathering of spiritually seeking people. The idea is to meditate, sing, discuss and be inspired together in an atmosphere of silence and mutual exchange. Satsang is also often referred to as the "chanting of truth" and is intended to deepen spiritual practice and achieve higher consciousness.
As a seeker who longs for inner freedom, you are looking for a teacher who can help you achieve that freedom. John David may be just the teacher you are looking for.
John David is a spiritual teacher who can help you discover and realize your desire for freedom. He understands that the path to inner freedom is not easy, and that each student has his or her own way of walking that path. His insightful guidance and teachings are focused on helping you discover your inner wisdom, love and authenticity, and live your truth.
His decades of experience in the field of spirituality and his deep dedication to the teachings of the wisdom traditions make him a unique and authentic teacher. He has helped thousands of students around the world begin or continue their spiritual journeys.
Living spirituality in everyday life
If you are longing for a spiritual community to support you on your journey, then Open Sky House may be the right choice for you.
Open Sky House is the perfect place to begin or deepen your spiritual journey and bring understanding into your everyday life, living moment to moment in joy and love. Here you will find a community of spiritual seekers who will support you on your path and help you discover and allow your innermost longing for freedom to unfold.
The community offers a safe space where you can show yourself without fear of being judged. Here you will find support when you have questions or feel insecure. The community members are a family that will help you discover your inner wisdom and deepen your spiritual practice.
In the ashram atmosphere of Open Sky House, you can disconnect from the distractions of everyday life and fully focus on your spiritual journey. Here you will find a quiet and peaceful environment that will help you find your inner truth.
The Open Sky House in Hitdorf near Cologne, an international Satsang & Art Community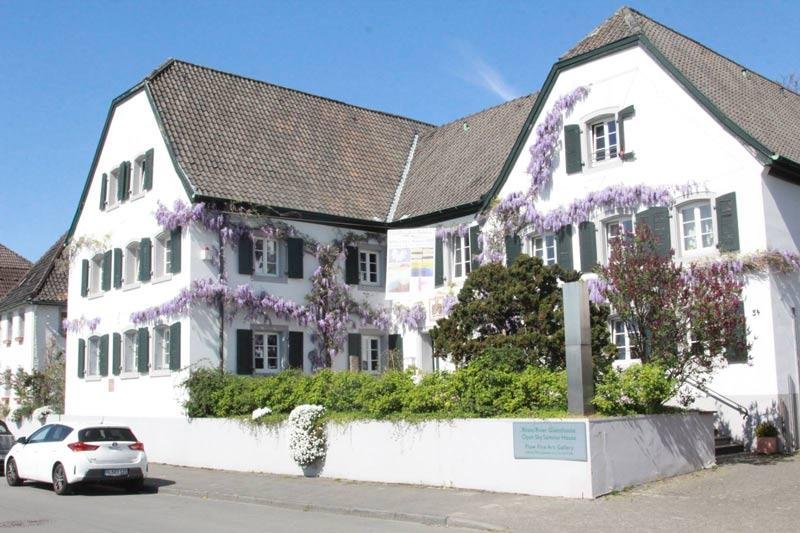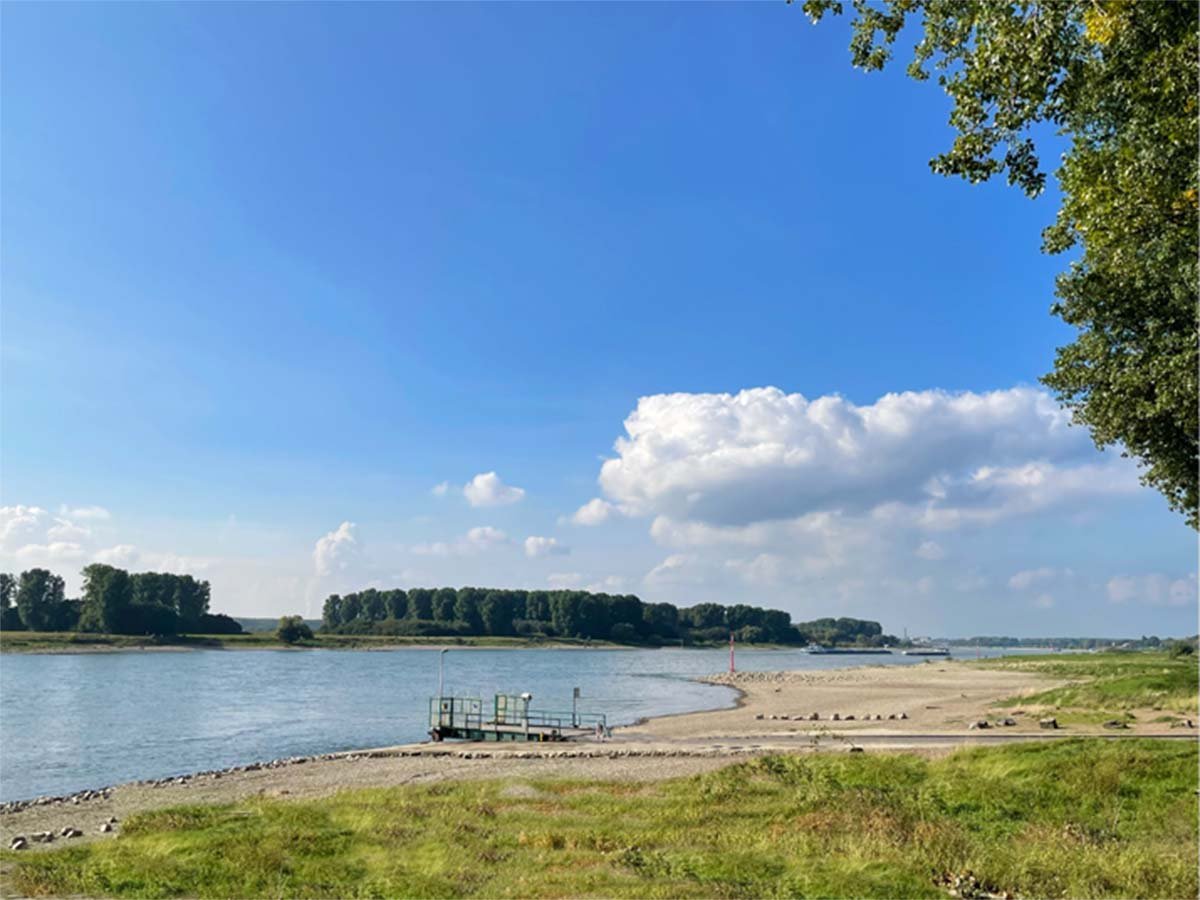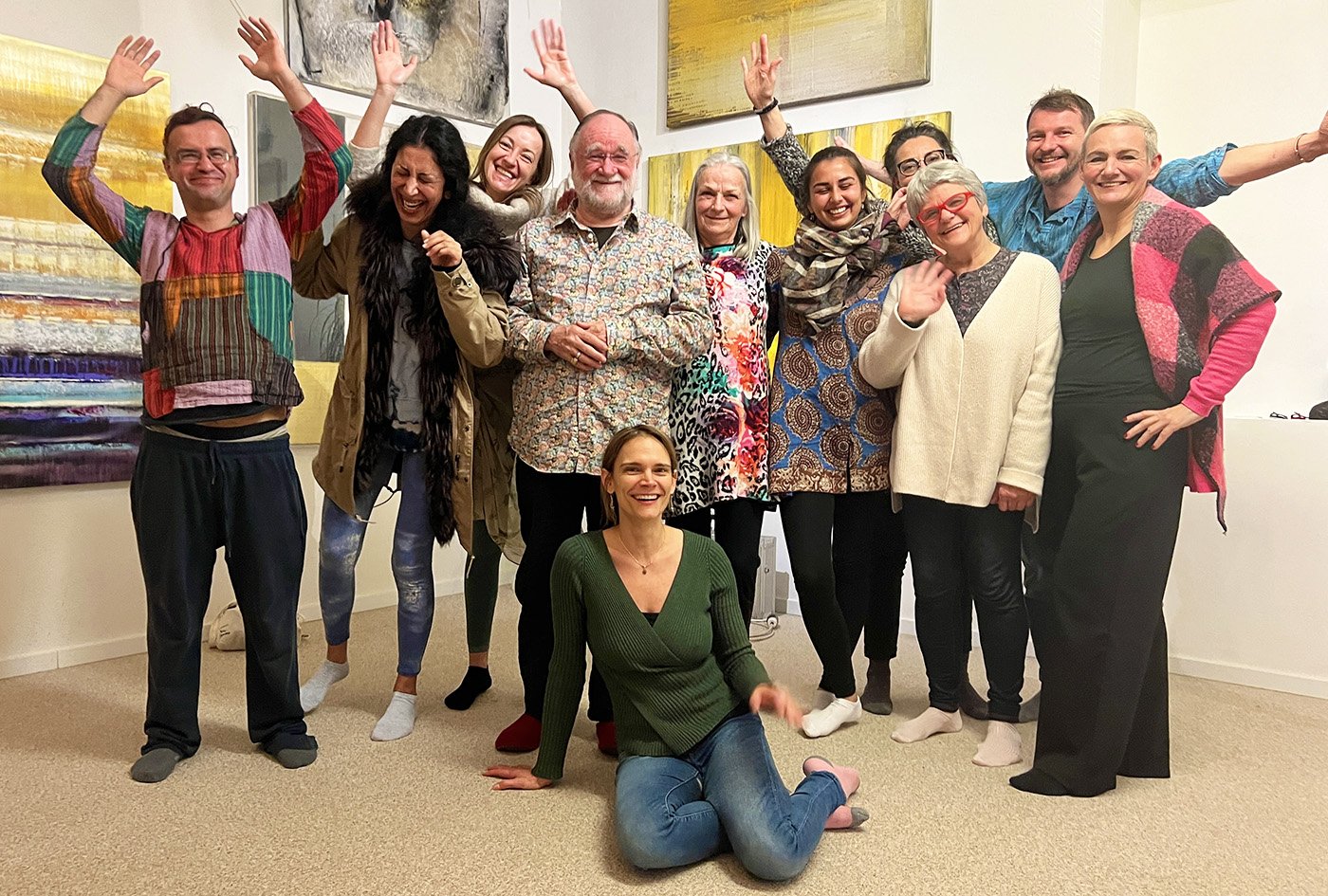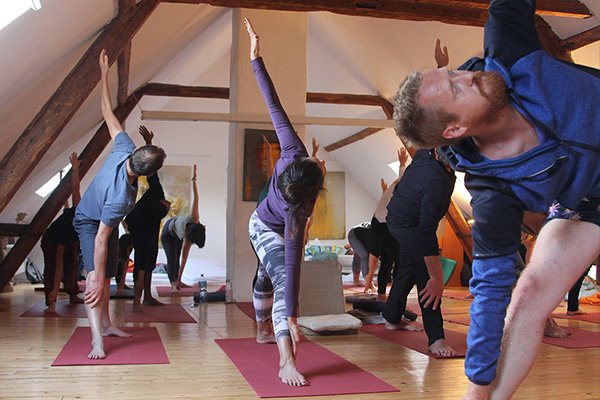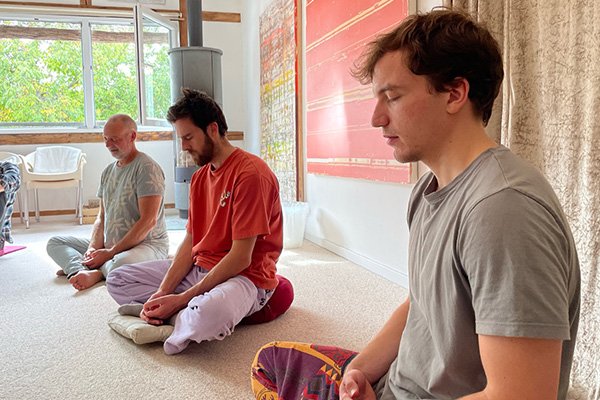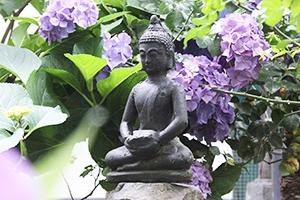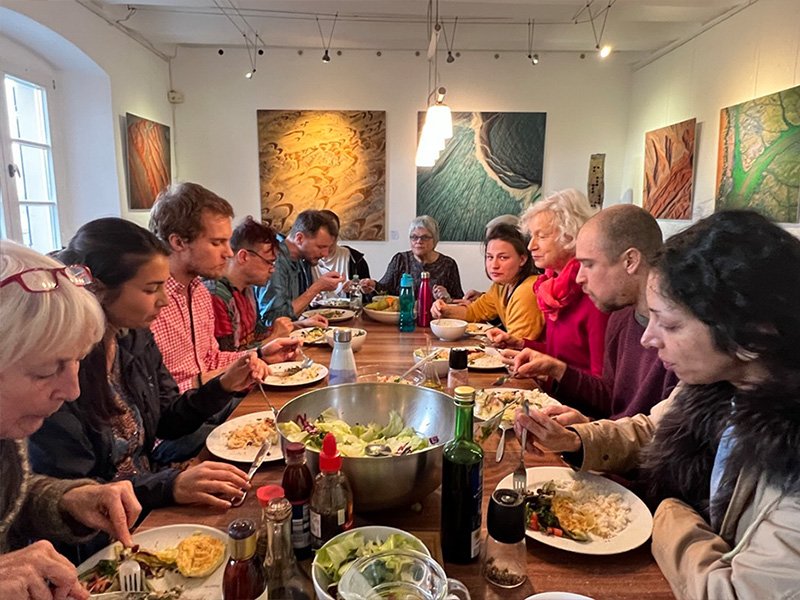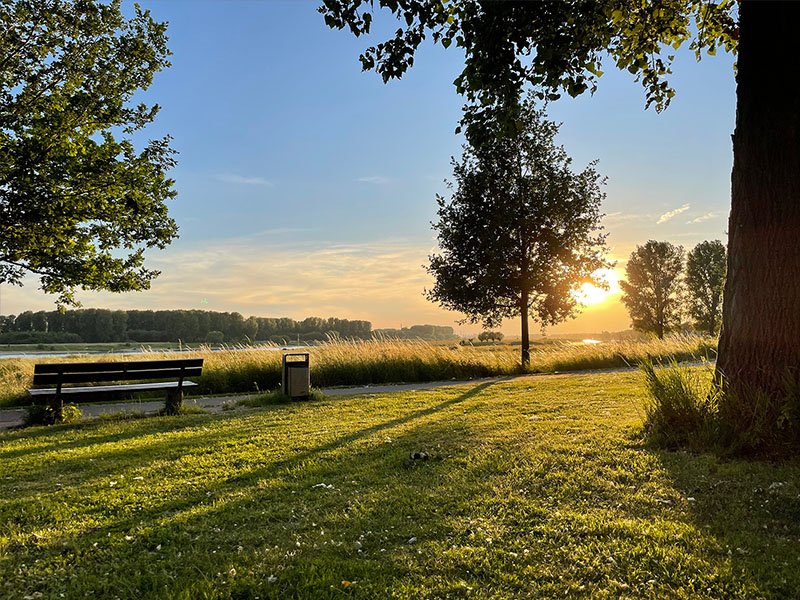 The community offers regular retreats and FREE experience weeks where you can get a taste of what it means to live in a spiritual community where everyone focuses on authenticity, love and truth. Come and visit us!
The latest books from John David and Open Sky Press
Sat = Truth, Sangha, = Coming together
Satsang = Coming together in Truth
Satsang means coming together in the quest to explore the Nature of our True Self. The word comes from Sanskrit (the ancient Indian Language) and points to a meeting of Spiritual Seekers with a Self-Realised Master.
Satsang opens your heart and quiets your mind. Everybody is welcome! It`s a space for a deep meeting with yourself beyond roles, thoughts and feelings. A space to reconnect with what is of most value to you, ask your innermost questions and allow yourself just to be.
Most of the time in our ordinary lives, we are not very aware of our essence, and often not very connected to it. Our life is run by desires, fears and goals. The energy of Satsang supports us to focus inside and meet our own source, our true Self. With this deep connection to our being we can be really present for every moment of our life and experience the enormous love and peace which is always there.
Satsang can help identify and overcome our limiting beliefs and thought patterns that keep us from living our innermost longing for freedom. It is an opportunity to connect with other like-minded people and support each other on our spiritual path.

Satsang with John David near Cologne (at Open Sky House Hitdorf)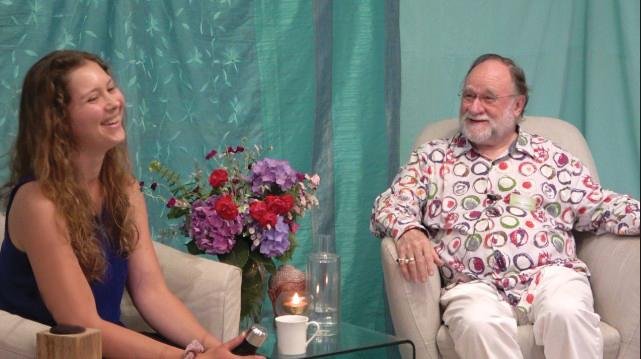 Satsang often starts with a brief period of silence followed by a talk or an invitation to ask questions. Everything happens spontaneously. You may participate by simply listening to and absorbing the sense of freedom and peace, or you may choose to become more actively involved in a dialogue with John David.
John David is no longer offering regular satsang. However, you are invited to sign up for one of the retreats or the helper week at Open Sky House. These are wonderful opportunities to meet John David.
We look forward to seeing you!